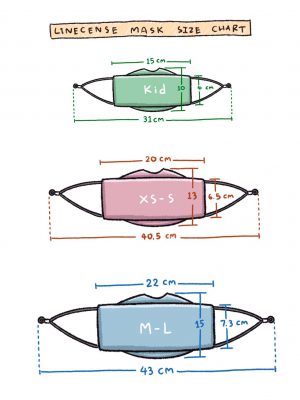 Feathers
There are 3 layers fabric. (1- water repellent, 2 – muslin fabric)
adjustable at the ears.
double core nose wire.
cover all  but easy to breathe.
Size
Kid size : for 2-4 years old.
XS-S size : for older children and woman.
M-L size : for woman and man.
* If you cannot decide what size you want. We suggest "M-L size" because it can adjust at the ears to make it fit on you face.